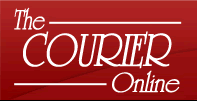 Wind Developer calls it quits in Prattsburgh

Prattsburgh, NY - One of two potential wind farm developers in the town of Prattsburgh announced Friday it is abandoning plans to put up nearly 50 turbines in the town.
First Wind spokesman John Lamontagne said lease holders for potential turbine sites have been notified of the firm's decision, made at the end of December.

Lamontagne said First Wind's decision to pull out was made after a careful, internal review of pending, "viable" projects. "We appreciate the support – and there was a lot of support – from the people in Prattsburgh," Lamontagne said.

First Wind also drew a fair share of critics, particularly after it launched eminent domain procedures via a divided town board. Plagued by the economic downturn during the summer and fall of 2008, the developer announced a yearlong hiatus in 2009, in order to reassess its projects.

First Wind intends to pursue projects this year in Maine, Vermont, Utah and Hawaii, but remains committed to its projects in the town of Cohocton and Lackawanna, Lamontagne said.
He did not rule out the possibility of future development in Prattsburgh, "but we'd be back starting at ground zero, so it would be pretty difficult."

Lamontagne said the decision to leave was not influenced by the disputes that erupted last year between second developer Ecogen, town residents, and some town board members. The disputes -- which were driven in part over concerns about excessive noise at First Wind's operating wind farm in Cohocton -- led to angry charges from both sides, unseated two pro-wind board members in November and resulted in a flurry of lawsuits.

The new town board is now considering a six-month moratorium in order to review its comprehensive plan and possibly set up a zoning board.

Town Councilman Steve Kula wondered if the move would benefit the Ecogen project. "Does this open up more land, to identify possibly new sites for Ecogen?" he asked.

Kula has advocated for greater setbacks than those currently in place to ensure residents' health and safety. "Before, you had two projects squeezed into one small town. First Wind had 50 (turbines)," Kula said. "Now you'll have one project and more land. I don't know. But maybe."

Supervisor Al Wordingham said a First Wind representative left a message, but so far he has not spoken with the developer's agent. "All I can say is, after the experience they had in Cohocton, which is less densely populated than Prattsburgh, maybe they just decided this is not a suitable place for any wind farm," Wordingham said.
Labels: New York